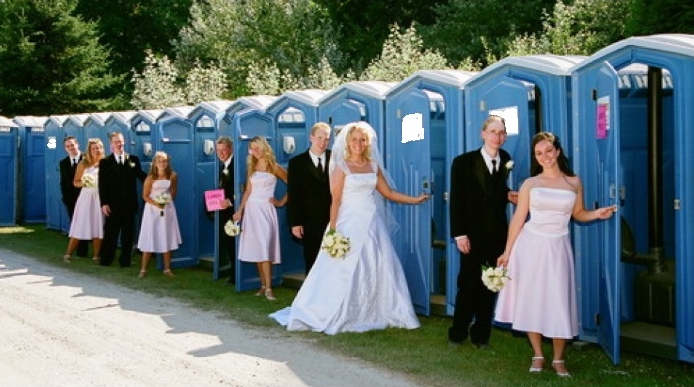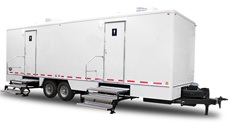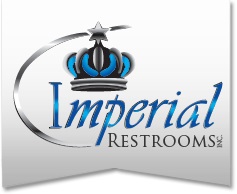 Coconut Creek Restroom Trailers

Request Event Restrooms Now!

Name:*

Full Address:*

Phone:*

Email:*

Type of Event:*

Date/s of Event:*

How Many Guests?

Additional Info:

Imperial Restrooms is one of the most experienced, professional sanitation companies offering one of the largest selections of bathroom trailer rentals in Coconut Creek, Florida as well as bathroom/shower trailers and porta potty rentals

Fill Out The Form To The Right or Call Us!

1 (800) 756-4038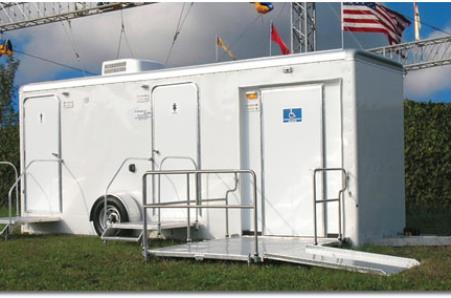 A Luxury Restroom Trailer Rental adds the comfort and convenience of home to any outdoor event where running water and electricity may be scarce. Imperial Restroom Trailers are perfect for weddings, concerts, sporting events, races, outdoor events, fairs, festivals and corporate outings in Coconut Creek, Florida

Imperial Restrooms offers the finest restroom/shower trailer rentals in Coconut Creek FL as well as bulk porta potty rentals for thousands of people.

Imperial Restroom Inc has one of the most versatile fleets of high end luxury mobile restroom trailer rentals, portable bathroom/shower trailer rentals and a large stock of porta potty rentals in Coconut Creek FL for large outdoor events with a need for high capacity lavatories in areas where facilities may be inaccessible or non-existent. The Restroom Trailers are heated/air conditioned and have the ability to run from an electric generator in areas where electricity and running water are inaccessible.

Imperial Restrooms provides short and long term restroom/shower trailer rentals in Coconut Creek FL and surrounding areas. Imperial Restrooms are exquisitely designed and are equipped with facilities and amenities such as Vessel Sinks, Corian Countertops, TV's, DVD Players, AM/FM Radio and CD Players, Speakers, Heating and Air Conditioning Systems, Privacy Stalls, Hot/Cold Running Water, Soap Dispensers, Trash Receptacles, Vanity Mirrors, Men's & Women's separate restrooms for privacy.

Call Imperial Restrooms for a Free Phone Consultation Regarding Sanitary Needs For Your Special Event in Coconut Creek NJ!

Restroom Trailer Rentals in Coconut Creek FL

Finest Porta Potty & Bathroom Trailer Rentals in Coconut Creek FL!

Largest Selection of Luxury Restroom Trailer Rentals in Coconut Creek FL





Restroom Trailers & Shower Trailers

Daily, Weekly, Monthly & Long Term

Porta Potty & Restroom Trailer Rentals in Coconut Creek FL

1 (800) 756-4038

Need a More Elegant Solution?

View Our Restroom Trailers!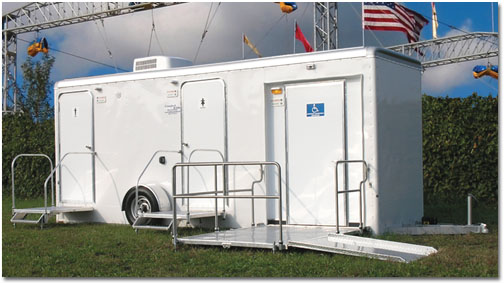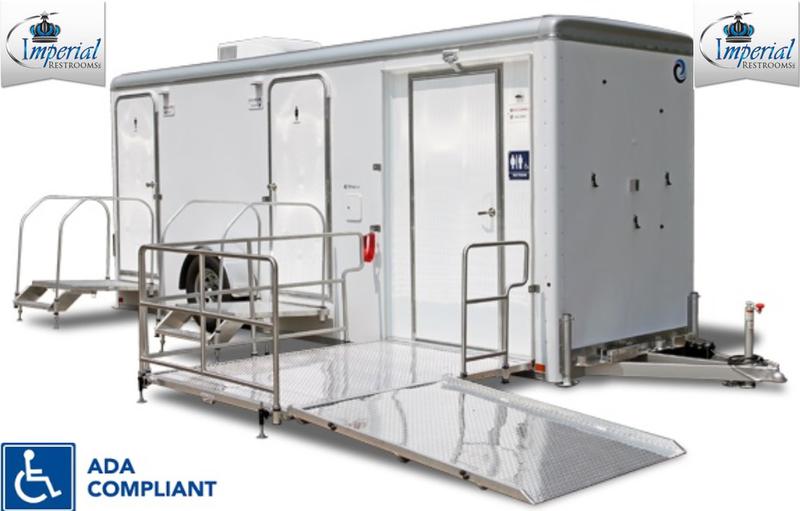 Imperial Restroom provides the cheapest, most affordable restroom trailer rentals in Coconut Creek, Florida for large outdoor weddings, fairs, festivals parades, soccer tournaments, sporting events, arenas, construction sites, commercial building construction, condominium complex construction, military exercises, city/town government functions, family reunions, federal government events, beachfront parties, farmers markets, campgrounds, highway rest areas, town fairs, summer camps, nursing homes, group homes for the mentally challenged, retail outlets, backyard parties, commercial office buildings, malls, carnivals, Hollywood Movie Sets and other special events.

Mobile Restroom Trailer Rentals in Coconut Creek, Florida | Portable Restroom Trailer Rentals in Coconut Creek FL | Mobile Bathroom Trailer Rental in Coconut Creek FL | Mobile Restroom Trailer Rentals in Coconut Creek FL | Coconut Creek Porta Potty Rentals in Coconut Creek, Florida (FL) | Cheapest Porta Potties in Coconut Creek FL | Affordable Portapotties in Coconut Creek FL | Best Porta Pottys in Coconut Creek FL | Coconut Creek Wedding Restroom Trailer Rentals in Coconut Creek, Florida | Coconut Creek Bulk Porta Potty Rentals in Coconut Creek FL | High Capacity Porta Potty Rental in Coconut Creek FL | High Volume Restroom Trailer Rental in Coconut Creek FL | High Traffic Bathroom Trailer Rentals in Coconut Creek FL | Porta Potty Rentals for 10,000 People in Coconut Creek FL | Lowest Price For Restroom/Shower Trailer Rentals in Coconut Creek FL | Mobile Shower Stall Trailer Rentals in Coconut Creek, Florida (FL) | Portable Shower Trailer Rental in Coconut Creek FL | Bathroom/Shower Trailer Rentals Near Coconut Creek FL | Luxury Restroom Trailer Rentals Near Coconut Creek, Florida | Elegant Restroom/Shower Trailer Rentals in Coconut Creek FL | Bathroom Trailer Rental with Shower in Coconut Creek FL | Temporary Restroom/Shower Trailer Rentals in Coconut Creek FL For Construction/Remodeling Sites in Homes and Large Commercial Office Buildings | Kitchen/Bathroom Remodeling Site When Electricity and Water are Shut Off Rent a Restroom Trailer with a Shower | Handicapped Restroom Trailer Rentals in Coconut Creek, Florida (FL) | Wheelchair Accessible Bathroom Trailer Rentals in Coconut Creek FL | Long Term Bathroom/Shower Trailer Rentals in Coconut Creek, Florida and adjoining communities. | High End Restroom Trailer Rentals in Coconut Creek FL | Bulk Porta Potty Rentals for Large Outdoor Events in Coconut Creek, Florida | 5K Race Porta Potty Rentals in Coconut Creek FL | Soccer Tournament Porta Potty Rentals in Coconut Creek FL | Emergency Restroom/Shower Trailer Rentals in Coconut Creek FL | Temporary Bathroom/Shower Stall Trailer Rental in Coconut Creek, Florida (FL) | Flushable Porta Potty Rentals in Coconut Creek FL | Restroom/Shower Trailer Rentals with Hot/Cold Running Water in Coconut Creek, Florida (FL) | Fancy Bathroom Trailer/Shower Stall Trailer Rental in Coconut Creek FL | Bathroom Trailer with Men & Women's Private Stalls in Coconut Creek FL | Luxury Coconut Creek Wedding Reception Restroom Trailer Rentals in Coconut Creek FL | Restroom Trailer Rentals with Air Conditioning in Coconut Creek FL | Our Restroom Trailer Rental Customers Get The Royal Treatment in Coconut Creek FL | Imperial Restroom Sanitation Teams Stand United in Providing Exemplary Bathroom/Shower Trailer Rentals in Coconut Creek, Florida (FL) | Exemplary Portable Toilet Rentals in Coconut Creek, Florida (FL) | Campground Restroom Trailer Rentals in Coconut Creek FL | Rent a Restroom/Shower Trailer in Coconut Creek FL | VIP Restroom Trailer Rentals in Coconut Creek, Florida | Florida Event Planner Restroom Trailer Rentals in Coconut Creek, Florida | Most United Restroom Trailer Rental Company in Coconut Creek FL | Coconut Creek Beachfront Restroom Trailer Rentals in Coconut Creek FL | Coconut Creek Boardwalk Bathroom Trailer Rentals in Coconut Creek, Florida
100 People | 150 People | 200 People | 250 People | 300 People | 500 People | 1000 People | 1500 People | 2000 People | 2500 People | 3000 People | 5000 People | 10,000 People | 15,000 People | 20,000 People | 25,000 People | 30,000 People | 40,000 People | 50,000 People | 75,000 People | 100,000 People | 150,000 People | 200,000 People | 250,000 People | 500,000 People | 1,000,000 People

Wheelchair Accessible Restroom Trailer Rentals in Coconut Creek FL

Call Now For VIP Restroom Trailer Rentals in Coconut Creek Florida